Friday, November 23 , 2018 – 12pm
"A Disney Christmas"
Join us for a day of festive fun in Littleton with exceptional shopping and eateries and the 32nd Annual Christmas Parade. The parade begins at noon, on Union Street near the former Hitchiner Building and makes its way down Main Street ending at the Littleton Fire Department! The Christmas Parade is a wonderful way to kick off your holiday season and give your first holiday greeting to Santa Claus himself!
Click here to be a part of this year's parade!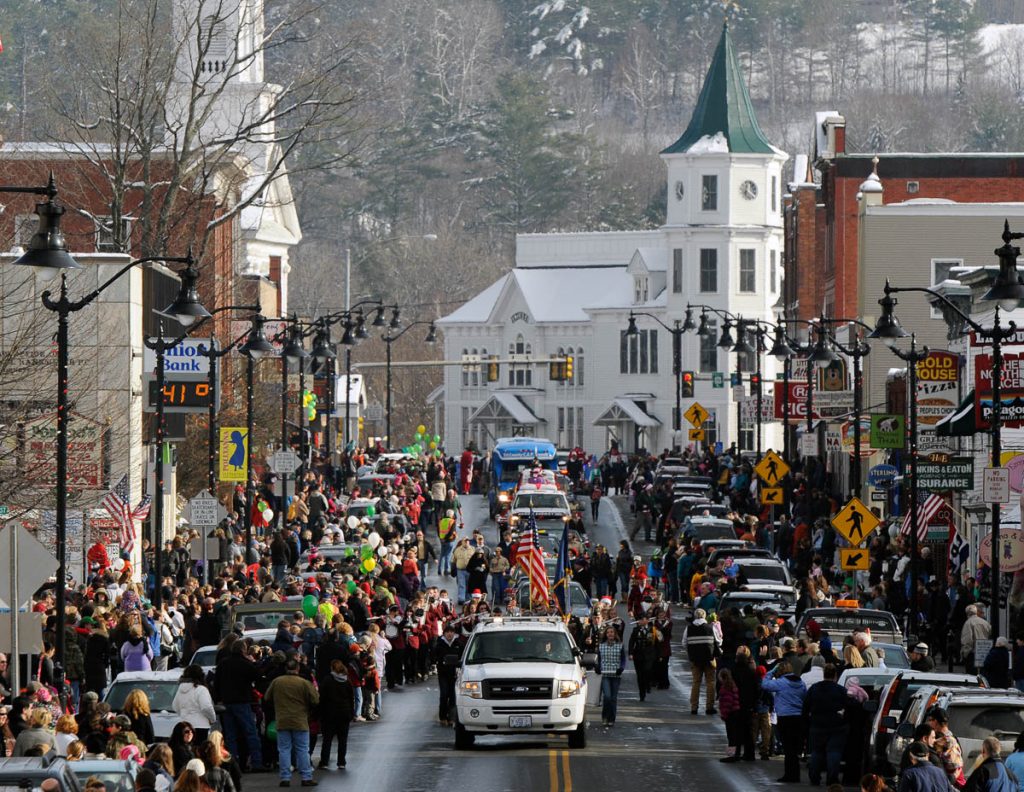 The Littleton Christmas Parade Celebrates 32 Years!
The Littleton Christmas Parade started 32 years ago in 1986. Not long after its inception, long time Littleton resident and parade aficionado Dennis Hartwell took on the full responsibility of the parade and has been behind it ever since to share his joy of Christmas and the holiday season with the entire community.  Thirty-two years later the parade is an event that families look forward to no matter what their faith or belief. The holiday season is a magical time celebrating so many religions and cultures and the Littleton Christmas Parade is the perfect place to show your holiday spirit. No matter who you are, what you believe or what you call it – The Christmas Parade is for everyone whether a kid or just a kid at heart, we'll see you there!