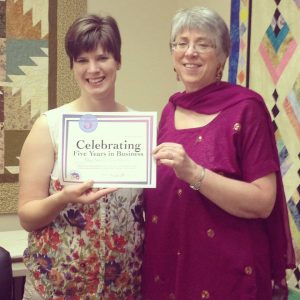 The Littleton Area Chamber of Commerce represents a diverse range of over 300 local businesses in Northern New Hampshire and Vermont. From manufacturing to hospitality, retail to professional services, the Littleton Area has a little of everything! It is these wide range of talents and skills that help make Littleton and the surrounding area a wonderful place to live, work, and play.  By utilizing these many talents, the Littleton Area Chamber of Commerce makes the connections to make create positive growth in the region.
At the Chamber, we strongly believe in our mission statement: "To assist in promoting the Littleton area as the ideal place in Northern New England to live, work, learn, play, and retire. Our collaborative efforts make the Littleton area the destination of choice and we remain open to the ideas of the community, thereby improving how the chamber functions." It is the value that we put on collaboration and community that helps us thrive and grow.
By focusing on regional prosperity and encouraging leadership that capitalizes on the advantages of our beautiful region. We are successful advocates for business expansion and recruitment, and celebrate innovation and creativity. The White Mountain National Forest is an attraction rivaling any in the Northeast, and contributes to an excellent standard for a high quality of life. Our small towns are rich in history and local culture, favoring traditions while still offering all the benefits of 21st century advances in technology and services. Littleton's geographical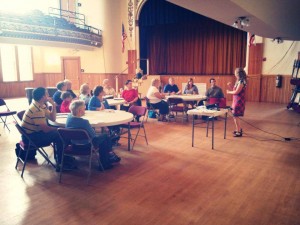 location is unique as you can enjoy all the area has to offer, while remaining under three hours away from major cities including Boston, Portland, Burlington, and Montreal, our electric rates are the lowest in the state, and many are attracted here by New Hampshire's tax policies, including no income or sales taxes.
Littleton Area Chamber of Commerce offers opportunities for networking, for assisting in relocation, and professional development, as well as promoting businesses to visitors and the local community. Please do not hesitate to contact us with any questions, and let us help you discover all the area has to offer!
From speaking to businesses in the area, we've found there are still some questions about the Littleton Area Chamber of Commerce. Here's a list of little known Chamber facts.
The Littleton Area Chamber believes in learning from our history.  We are proud to have been established in 1921, and to have been influential on local businesses and the community for over 92 years.
The Littleton Area Chamber is the voice of business in the  North Country region.  Our team works with city, county, state and federal policymakers on behalf of business and helps businesses navigate governmental issues.

Nine out of 10 Chamber members are small to mid-size enterprises.  So, serving small business members isn't a 'program' here, it's what we do every day. 
The Littleton Area Chamber facilitates connections.  Need to reach a new customer, vendor or partner, or find information to help your business grow?  Just ask!  While we host some of the area's best networking events, you don't have to attend events to take advantage of our business network.
When you shop locally, the sales dollars from your purchases go back into making our communities greater. Those sales dollars help fund our roads, parks, schools, fire departments and more. So shop here, buy here and help us keep the Littleton Area great!
In 2015, many members volunteered their time & energy on behalf of Littleton Area Chamber of Commerce committees. Become a volunteer. Becoming an active member maximizes your investment in the Chamber of Commerce and increases your leadership skills.  Your volunteer involvement assures you a role in the future of the Littleton Area and the surrounding region.
The Littleton Area Chamber extends its services and resources to businesses beyond downtown Littleton.  Chamber members are based throughout Grafton, Carroll, Coos County and beyond.  In fact, anyone doing business in the North Country region can be served by the Littleton Area Chamber.