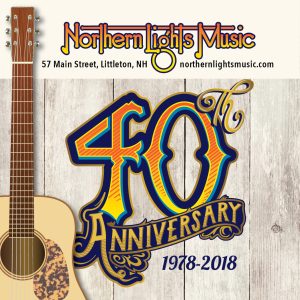 Northern Lights Music has been a highlight on Main Street, Littleton since 1978. We spoke with owners Dan and Moocho Salomon about their business.
Why did you decide to open a music store?
Dan was waiting for Moocho to finish up her degree at Franconia College since he was a semester ahead. He opened up a teaching studio in Littleton while he was waiting. It had accessories and a few instruments to supply his students.
Dan thought that with the student population at Franconia college that there would be a market for a small music/teaching studio. Unfortunately, the year Northern Lights Music was born Franconia College closed its doors. Of course, the store has evolved over its 40 year lifespan starting as a music store, then selling everything from satellite dishes to stereo equipment and then going back to  its roots as a music store which is what it does today.
What services and products do you offer?
The store offers some of the finest guitars in the country now, from luthiers from across America. Collings from Austin Texas, Santa Cruz from California, Bourgeois Guitars from Lewiston, Maine and National and Fender are just some of the companies that are represented today. The store supplies accessories, does repairs and even supplies some fun things for the tourists on Main Street who wander in. The store's website is an important component of our store today and people can "visit" the store virtually before traveling to see the Main Street location. Northern Lights also ships nationally as the website offers a great up-close representation of what's in stock for guitars.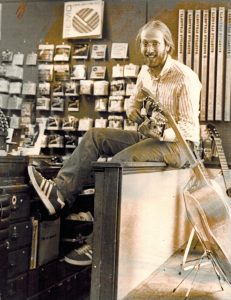 What roles do each of your family members play in the business?
Dan is the founder and is alway sought for his expertise and wealth of knowledge on all things guitar. Moocho keeps the eye on merchandise, displays, and the retail image. Sons Asher and Ben have been around the store all their young lives and have been working in the business since college. Asher is the videographer for the store's YouTube page and photographer for the website. He and Ben both are great salesmen and bring essential youthful enthusiasm to the store. Their ability to do IT work has been an important contribution to the store. Everyone in the family is a musician.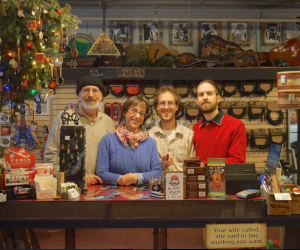 Which town do you live in?
Bethlehem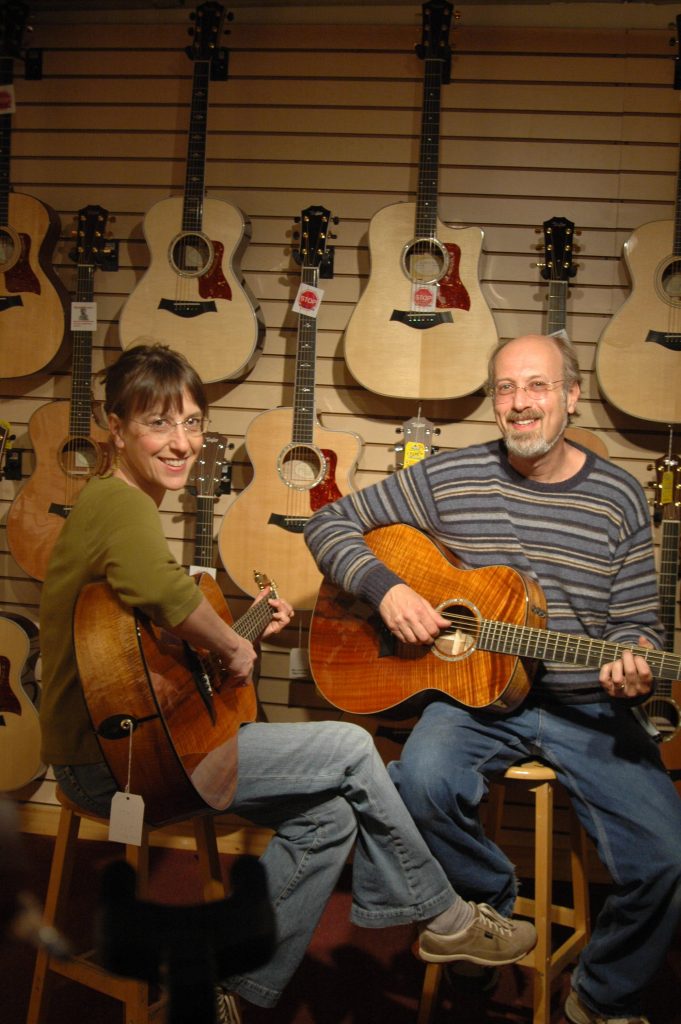 What do you love about the Littleton area?
Dan and Mooch always wanted to stay in the area after the College closed. They have always loved hiking, skiing and swimming in the rivers, loving the White Mountains and the quality of life up here. Littleton has always been the center of commerce for the area and it has been interesting and exciting to see its evolution. When we started out it still had Saranac Gloves and JJ Newberry. Now there are hip little shops and a great art and music scene.
How long have you been a Chamber member?
We've been a member of the Littleton Area Chamber since the beginning of the store in 1978. We just thought, as we were starting out, that that was the right thing to do.
Are you doing anything fun to commemorate your 40th anniversary?
We will have a celebration for the 40th on June 21st!