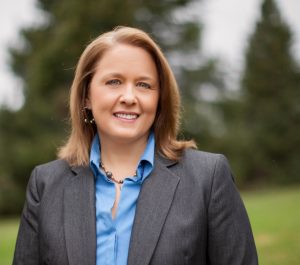 Lynne Warren is a State Farm agent based in Lincoln. We spoke with her about her business.
When did you open your State Farm Agency?
After continuously traveling for nine years for my job, I decided it was time to do something that would allow me to stay closer to home. I had always been an entrepreneur and wanted to do something where I was contributing and participating in the community.
I have friends who have been State Farm agents for years and they love it. And it hits all the marks for me – be in the community, participate in the community, and entrepreneurship. After a year of preparation, my State Farm agency opened September 1, 2017.
State Farm is one of the financially strongest companies (not just insurance companies) in the country. We were #33 on the Fortune 500  for 2017. When you are purchasing insurance – you are buying a promise. I would want to buy that promise from a strong company – so I can rest assured they will be there to deliver on that promise.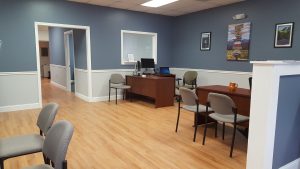 What type of insurance do you offer?
-Auto
-Home
-Life
-Short/Long-term disability
-Hospital income
-Liability
-Personal articles
-Business
-A variety of financial services. Visit www.insuredbywarren.com to learn more.
State Farm has been the #1 auto insurer in the U.S. since the 1940's, the #1 home insurer since the 1960's, and is the #1 life insurer as well.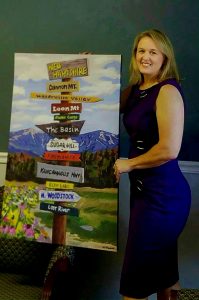 Which town do you live in?
Sugar Hill – We absolutely loved the culture, which was hugely different from the small town we came from in Florida.
What do you love about living in the Littleton area?
We love the cohesive community feel that the North Country in general has and Main Street communities like Littleton with a walkable downtown. The change of seasons rather than hot and hotter have also been wonderful.
Tell me about the signpost painting that you are pictured with.
I had a vision of the old hand-painted signpost painting for my office.
With the help of friends, Maxine and Brenda Aldrich, I was able to connect with New Hampshire artist Giselle Thompson. Giselle took my idea and ran with it – to create this beautiful piece you can see hanging in my office. I selected the places for the sign, and she added the local scenery and wildflowers.