Staff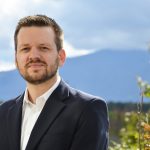 Nathan Karol
Executive Director
Nathan comes to the Chamber with over 12 years of experience in sales, marketing and operations with both non-profit and for-profit organizations.
From his original childhood dream of becoming a pilot and perusing that dream early on, he changed directions in college and started his career in sales, marketing and relationships with a successful long running theatre production in Boston before taking a role in administration at a thriving reform synagogue in Needham, MA. Nathan then decided to utilize his leadership abilities by working with young people teaching conservation, trail building and trail maintenance, a passion he gained first as a volunteer – which eventually brought him here to the North Country. Nathan got back into sales and marketing with two of the area Grand Hotels. He served as a member of the Chambers Board of Directors before joining the Chamber in April of 2018.
His passion for relationships and collaborations is at the center of his role with the Chamber, helping to foster economic growth and increase value for members through diverse programs and initiatives and strong relationships with both state and local partners.
Board of Directors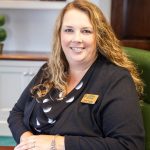 Tricia Fryman
President
AVP/Regional Branch Manager, Woodsville Guaranty Savings Bank
A resident of Lancaster, Tricia is responsible for providing management support to the Woodsville Guaranty Savings Bank's northern offices and also works closely with the retail team to support its many business and community development activities.  She is proud to live, work and volunteer in our vibrant community.
Kimberly is a long-time area resident who is proud of the growth she's seen within our community, especially the increased opportunities for young people to find good jobs that allow them to support their families and thrive in a small town. She has a background in bookkeeping and enjoys spending time with her yellow lab and family.
Darin moved to the area in 2012 after nearly 17 years of federal government service.  For 4 ½ years, he wrote for Salmon Press, taking special interest in stories about regional businesses.  Darin now spends much of his time managing the forested parcel he owns with his wife in Lancaster.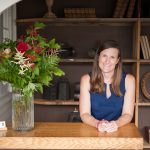 Lori Evans Alderin
Director
Owner, The Beal House
Lori and her husband, Adam, own The Beal House and live in Littleton. Lori wears many hats around The Beal House ranging from social media and marketing to hostess and innkeeper. She spent a large part of her professional career in the non-profit sector but has recently transitioned into real estate and working with her family business in addition to her roles with The Beal House.

Randall Armor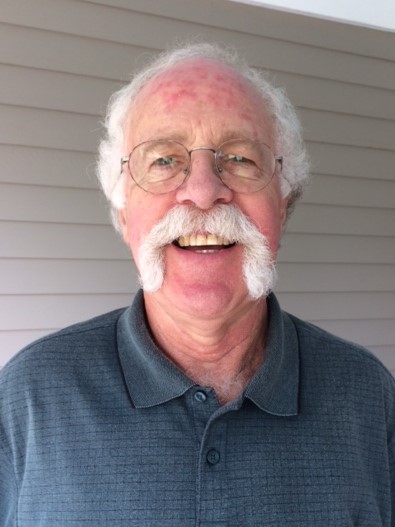 Peter Cooper
Peter is retired and living in Littleton since 2014. He was formerly a Consulting Engineer and Utility Manager on the Campus of MIT and is now serving on the Energy Conservation Committee and on the Water and Light Board of Commissioners in Littleton. He was born and raised in Littleton LHS Class of 1966.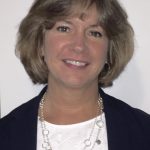 Carrie Gendreau
Director
Owner, Emma & Co. Consignment Boutique
Carrie is the owner of Emma & Co. Consignment Boutique as well as the founder and trainer of The Training Connection, which assists individuals and guiding organizations in discovering and developing their ultimate potential. When not working, Carrie enjoys gardening, skydiving, photography, reading, hiking, fishing, traveling and skiing.
Allison Micciche
Director
Owner, Allison's Kitchen & Legal Assistant, Samaha Russell Hodgdon PA

Allison and her husband decided to make their second home their permanent home, moving to the Littleton area full time in June 2017. She never dreamed of living so far from her roots in Long Island, NY, but fell in love with the area and couldn't resist. Allison is a Legal Assistant at Samaha Russell Hodgdon PA by day and the culinary genius behind Allison's Kitchen, her catering company, in her off time. She provides crumb cake, bagels, and various other goodies to area restaurants and also does private catering for local residents, she hopes to cater full time in the future. When she's not working, Allison loves being outside and exploring all that New Hampshire has to offer with her husband, three kids, and dogs.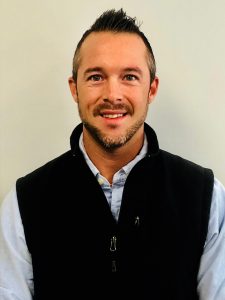 Corey Pronto
Director
Commercial Lines Agent, NFP
Corey's been in the insurance industry for six years.  He is honored to meet new entrepreneurs, hearing their stories of growth and development while protecting the business they've worked so hard to achieve.  In his spare time he enjoys golfing, snowboarding, and playing hockey.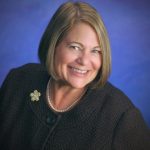 Lyn Tober
Director
Investment Advisor Representative, Passumpsic Savings Bank

Lyn has been working in the financial and retirement planning industry for over twenty years, having previously owned a wealth management business in New Jersey. She has lived in every New England state but Maine and relocated to Whitefield with her husband, cat, and dog to be closer to her mother. Northern New Hampshire is the best place she's ever lived! Along with volunteering at the Chamber, Lyn works with the Mt. Washington Regional Airport Commission, Lancaster Rotary Club and is a founding board member of OAKS (Organized Acts of Kindness for Seniors). In her personal time, she loves to garden and see all the natural wonders and history of NH, especially the North Country.
Shannon Wheeler