Staff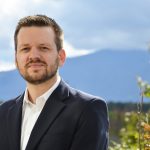 Nathan Karol
Executive Director
A resident of Bethlehem, Nathan has worked with for profit and non-profit organizations in the North Country and in the Boston area prior to his move north. He is pleased to be even more involved in the success of our communities.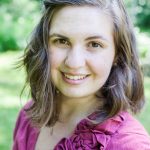 Meg Brown
Member & Marketing Services Coordinator
With a background in journalism and marketing, Meg thrives on bringing exposure to the Littleton Area and the Chamber's member businesses. When she's not in the office, Meg can be found at her studio in the Tannery Marketplace or spending time with her cats, Guinevere and Lancelot.
Board of Directors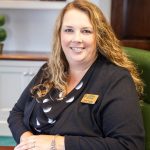 Tricia Fryman
President
AVP/Regional Branch Manager, Woodsville Guaranty Savings Bank
A resident of Lancaster, Tricia is responsible for providing management support to the Woodsville Guaranty Savings Bank's northern offices and also works closely with the retail team to support its many business and community development activities.  She is proud to live, work and volunteer in our vibrant community.
Kimberly is a long-time area resident who is proud of the growth she's seen within our community, especially the increased opportunities for young people to find good jobs that allow them to support their families and thrive in a small town. She has a background in bookkeeping and enjoys spending time with her yellow lab and family.
Darin moved to the area in 2012 after nearly 17 years of federal government service.  For 4 ½ years, he wrote for Salmon Press, taking special interest in stories about regional businesses.  Darin now spends much of his time managing the forested parcel he owns with his wife in Lancaster.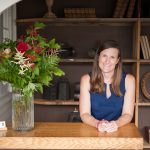 Lori Evans Alderin
Director
Owner, The Beal House
Lori and her husband, Adam, own The Beal House and live in Littleton. Lori wears many hats around The Beal House ranging from social media and marketing to hostess and innkeeper. She spent a large part of her professional career in the non-profit sector but has recently transitioned into real estate and working with her family business in addition to her roles with The Beal House.
Randall Armor
Peter Cooper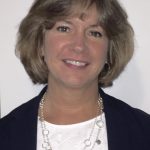 Carrie Gendreau
Director
Owner, Emma & Co. Consignment Boutique
Carrie is the owner of Emma & Co. Consignment Boutique as well as the founder and trainer of The Training Connection, which assists individuals and guiding organizations in discovering and developing their ultimate potential. When not working, Carrie enjoys gardening, skydiving, photography, reading, hiking, fishing, traveling and skiing.
Allison Micciche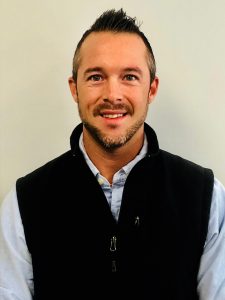 Corey Pronto
Director
Commercial Lines Agent, NFP
Corey's been in the insurance industry for six years.  He is honored to meet new entrepreneurs, hearing their stories of growth and development while protecting the business they've worked so hard to achieve.  In his spare time he enjoys golfing, snowboarding, and playing hockey.
Lyn Tober
Shannon Wheeler